Are you a serious buyer?
It's a seller's real estate market in many communities across the country. When you've finally found your forever home you might find yourself in a position where you're one of many interested in the house, so you should know how to handle a multiple offer situation when buying a home. "Bidding wars" can be frustrating for home buyers, especially those who seem to be thwarted time and again from closing the deal. If you're ready to buy a home, one of the first things you need to do is place yourself in the best position to buy. This means cleaning up your credit, securing financing, writing an enticing purchase offer, and ensuring that you've got one of the best real estate agents in your town. Let's explore several things to consider in a multiple offer situation.
There are different levels of home buyers. Some may be exploring options, with a pre-qualified loan amount from their lending bank. These buyers may be ready to purchase a home, but aren't chomping at the bit. Perhaps they have several months left on a lease, or they're considering different locations to settle. A casual buyer may not be in a position to be a serious contender to make an offer on a house.
If you're ready to find your dream home, especially if you've missed an opportunity for purchase in the past, you need to make sure that your financial profile says "I'm very serious about buying the property." Your mortgage should be pre-approved, not simply pre-qualified. Your down payment deposit should be in a separate account, ready to move into escrow. You may even want to have an offer template ready with your realtor, so when you find a home you like, you can immediately submit a purchase offer.
Consider different financing options
The type of financing that you, as a prospective buyer, obtain can influence a seller's decision. Sellers want the best offer with the least chance of complications during the closing process. Some financing is more solid than others – federally backed loans have already gone through an underwriting process and have less chance of hiccups during financing and closing. However, there's more chance of concessions being required at closing. FHA (Federal Housing Authority) Loan and VA Loan guidelines are more strict than a conventional loan program. This can include ratios for debt to income, amount of down payment, or the amount a buyer can receive in seller concessions. This last may be especially important to a seller in a multiple offer situation.
Although the security of an FHA or a VA loan may be more enticing to a seller with a home in near-perfect condition, sellers who are moving a home that's more of a fixer-upper may look at buyers with more traditional financing. FHA and VA appraisers generally cite more repairs than a conventional loan appraiser due to more stringent program guidelines. If a buyer who is approved for an FHA or VA mortgage can be approved for a conventional mortgage program, it can be helpful in a multiple offer situation.
Have fewer contingencies
Contingencies in a home buying process are conditions that must be met by the seller in order for the buyer to purchase the home. When both parties agree to the contingencies, then these become part of the binding sales contract. Failure to address these can result in the contract being nullified.
If you're one of several buyers making an offer on a home, then the fewer restrictions you place on the seller, the more attractive your offer. Sellers are ready to close the deal and wish to move fast – multiple contingencies, especially repairs that are time-consuming and costly, can make you offer less attractive to sellers. Unless there are absolute deal-breakers with regard to concessions, decide whether some of the smaller issues are things you can live with or change yourself at a later date.
Work with the seller
Your real estate agent can be your "ace in the hole" in a multiple offer situation. Their relationships with the seller's agent may give you insight as to what is important to the seller – do they need to move quickly? Is this a family home that they wish to see loved as much as they do? Ask your real estate agent about any expectations that the seller has to help seal the deal.
Remain open and flexible, and remember that in a bidding war, the seller holds the high cards. Although you may have a sense of urgency to close, remain patient and easy to work with. This includes communicating promptly to any communication from both your own and the seller's real estate agents. Don't expect the seller to pay your closing costs. Find out which items are customarily paid for by the seller and offer to pay a few such as title policies, escrow fees, transfer fees.
The seller may have a certain timetable – some just want the sale over and done with, while others have family situations to consider. They may wish to wait to close until after the school year ends, or they may be waiting for one partner to being a job out of state. The more flexible you are with the seller's timetable, the more likely they are to accept your offer over others. This can even put you ahead of an offer above list price.
Put your money where your mouth is
A large down payment can ease closing. It also puts you in a better position for your own loan and financing, as you may receive more favorable rates. If you're able to put up a down payment of more than the typical 20 percent of the market value of the home, it shows the seller that you are very serious about buying. In addition, it places you in a strong position as a buyer, as your financing will typically be more secure. A larger down payment also can help things move along quicker at the buyer's lender and increase the likelihood of a mortgage commitment being issued.
Offer an Earnest Money Deposit
Another way to show the seller that you're the strongest contender among multiple offers to include an Earnest Money Deposit along with your offer letter. This is different from the down payment on the house. Earnest Money Deposits are part of a home offer but generally are only a couple thousand dollars. This will be applied to the price of your home if your offer is approved, and indicates a willingness to commit to the contract.
This "good faith deposit" articulates your intent to buy. If the contract falls through on your part, then the seller is entitled to the deposit. Attaching a higher amount of money to your offer letter indicates that you have placed yourself in a strong commitment to buying the property.
Write a strong purchase offer
Once again, your real estate agent can be your biggest asset when it's time to draft your purchase offer. There are obvious things to avoid, such as making a "low ball" offer – and in a multiple offer situation, lowball offers may not just be offers below the asking price. If there is a bidding war, then the highest price could easily win the day.
Being a strong buyer means acknowledging that you may not receive seller concessions. This can include splitting closing costs, as well as the buyer paying for both real estate agents' fees. A buyer that needs $5,000 in seller contributions should not expect to offer $5,000 below the listing price (assuming it's priced well) and also get the contribution from the seller, especially in a multiple offer situation. If a buyer absolutely needs seller contributions, they should consider offering above the asking price, but keep in mind that the home still needs to appraise for the purchase price.
You may even consider writing a personal letter to the seller. Many homeowners have a strong emotional attachment to the house they're selling. If you're a passionate buyer, a personal letter explaining what you love about the house and how much you'd enjoy living there may tip the scales in your favor with the seller.
Sell your current home first
Getting out of your current home before you've secured a new place to live might be unfeasible for some people, but in a tight housing market, it can make it easier to complete a sales contract. If you aren't in a position of paying two mortgages, selling your home may allow you to find more secure, lucrative financing to place yourself in a better position to make a solid offer.
Buyers with the greatest potential to make it to the closing stage will always receive preference from a motivated seller. If you are moving up and have a home to sell, don't buy before selling. If you're a first-time home buyer, you might already have the advantage over a buyer who needs to sell before buying. If one offer contains a contingency of sale, the seller will gravitate toward the offer without a contingency to sell.
Prepare for a counter offer
When you write your offer letter with your real estate agent, he should explain to you to likelihood of a bidding war or a counteroffer. You can write the best offer, and a competent listing agent is likely to advise the seller to counter all the multiple offers, even in a buyer's market. In Virginia, for example, sellers do not need to make identical counter offers. Each can be different. Also, the seller retains the right to choose or reject accepted multiple counter offers.
Purchase offers generally aren't confidential. In some cases, sellers may make other buyers aware that your offer is in hand, or even disclose details about your offer to another buyer in hope of convincing that buyer to make a "better" offer. In some cases, sellers will instruct their listing broker to disclose an offer to other buyers on their behalf.
The Richmond housing market is tight, and buyers here may find themselves participating in a multiple offer situation. Trust the experts at The Wilson Group to steer you in the right direction toward your forever home.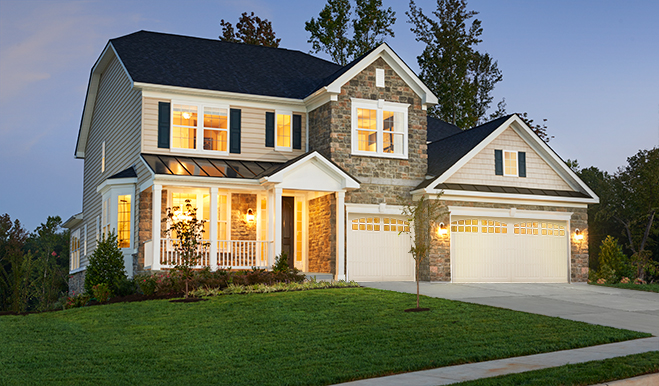 We are a locally owned Real Estate team right here in RVA, and we believe our motto says it all: ALL ABOUT THE EXPERIENCE!!! We strive to make our client's need to sell or buy a home, or even their property management needs an overall great experience. Our business model is deeply founded in the fact that it is all about the experience!
Summary
Article Name
How To Handle A Multiple Offer Situation When Buying A House
Description
t's a seller's real estate market in many communities across the country. When you've finally found your forever home you might find yourself in a position where you're one of many interested in the house. "Bidding wars" can be frustrating for home buyers, especially those who seem to be thwarted time and again from closing the deal.
Author
Publisher Name
Publisher Logo